Relais Maresca
Your waterfront hotel on Capri
You may be surprised, but there are very few waterfront hotels near the beach on Capri.
One of these few is Relais Maresca, a 4 star hotel overlooking Marina Grande and the Bay of Naples.
Step out of bed and look out over the water; stretch your legs and relax on Capri's largest beach... let your island vacation begin!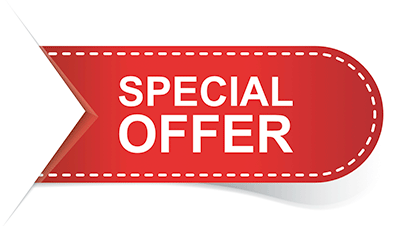 Best online rate guaranteed
If you find a better rate online, we'll match it and apply an additional 5% discount.
Stay 3, pay 2!
In October and November, for a 3 night stay you will pay only for 2! Don't miss this great deal!
Children and third guest free
In October and November, children and third guest stay for free!
30% discount on half-board
Take advantage of a 30% discount on dinner at our Terrazza Maresca restaurant! Only for direct bookings!
The most flexible cancellation policy
Book here and get advantage by the most flexible cancellation policy.
Take a look at our packages and special offers for your next Capri stay experience as our "Stay 3 and pay 2!" special offer for your romantic escape in Capri island...
Why settle for a sea view when you can have a seafront room?
Many hotels on Capri boast of their sea views, but very few are actually located just steps from the seafront! There are only two beaches on the island, and Relais Maresca, a four star hotel in Marina Grande, is on the largest.
Your Mediterranean view
From the terrace at Relais Maresca, the view stretches far to the horizon across the turquoise waters of the Mediterranean Sea with the dramatic Amalfi Coast and towering Mount Vesuvius in the distance. Savor this vista in privacy from the Superior sea view rooms, or from the stunning hotel terrace in the company of your fellow guests.
Relais Maresca: Location
The hotel is located in Marina Grande near the ferry dock. The funicular, is nearby, which runs between the port and the Piazzetta in the center of Capri town in five minutes, as is the terminal for buses to Anacapri.
Marina Grande is the departure port for all boat tours of the island and of the Blue Grotto. You can also rent a scooter or boat to explore the island independently from here.
Within 50 meters of the hotel:
Bus for Anacapri (incl. the lighthouse and the Blue Grotto)

15 minute trip (in Anacapri, there are buses for the lighthouse and the Blue Grotto)

Bus for Capri (incl. Marina Piccola)

10 minute trip (in Capri there are buses for Marina Piccola)

Funicular to Capri

5 minute trip to the central "Piazzetta" in Capri town

Taxi stand

Boat, dinghy, and scooter rental

Boat tours

Tours of the island and the Blue Grotto