Experiences
Create an unforgettable vacation on Capri with the services at the Relais Maresca and the personal recommendations of our concierge staff.
We want to help you experience an unforgettable holiday on Italy's island of Capri...
The top 3 experiences on Capri
A boat tour around the island
A dinner on the water's edge
A swim in the Mediterranean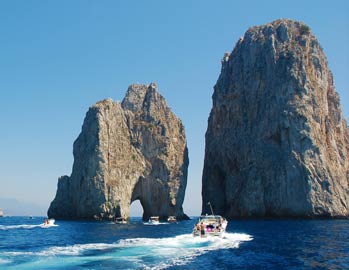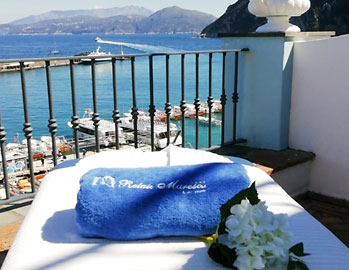 Spa services
You can book a number of massages and other spa treatments through the hotel, and enjoy a relaxing pause in the privacy of your room in the hands of qualified professionals.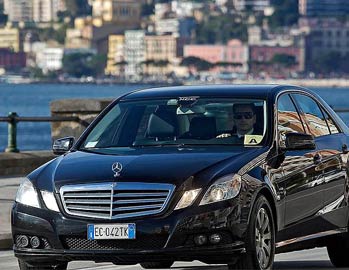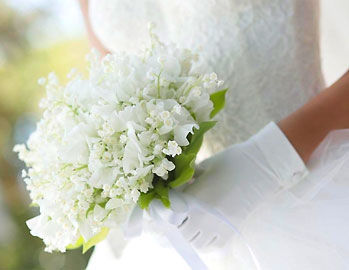 A Seaside Wedding
If you dream of a wedding on Capri and are looking for an intimate and elegant venue, our seaside terrace overlooking the Bay of Naples is the perfect spot for both your ceremony and reception. Planning a party or special celebration? Hold your private event on our terrace!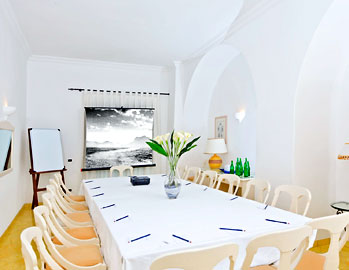 Capri: Business and Leisure
Combine work and relaxation during your stay! Our two meeting rooms are perfect for business events, company meetings, or small presentations followed by an informal moment to unwind together on the terrace with a view of the breathtaking coastline of Capri.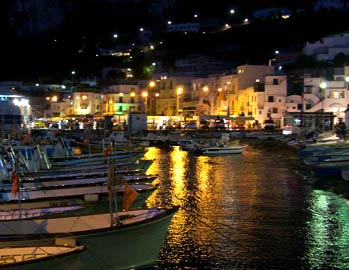 Dinner on the sea
Some of the best restaurants on Capri are located in the charming fishermen's village of Marina Grande, right on the water's edge and perfect for a romantic dinner by candlelight. Guests who choose the half-pension package dine each evening at "L'Approdo", one of the most beloved landmark restaurants in the village.